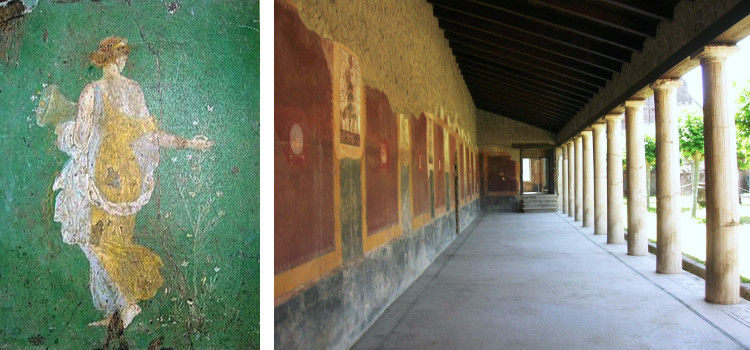 The archeological site of Stabiae is located in the modern city of Castellammare di Stabia 30 km far from Naples and 20 km from Sorrento. In our tour we can visit two elegant roman villas, Villa San Marco and Villa Arianna. Stabiae was an elite residential site on the Varano plateau with large villas of "otium" (leisured culture) of the I century A.D.. Stabiae was buried by the eruption of 79 A.D. by nearly 5 m. of ash and cinder (lapilli).
Villa San Marco includes two large peristyles, residential halls and a complete thermal zone decorated with beautiful frescoes. Villa Arianna, so named from the fresco depicting Ariadne abandoned by Theseus on Naxos on the back wall of a triclinium with rare light blue color, it is located on a hill overlooking the sea.
This visit can be linked with other tours like Vesuvius, Pompeii, Herculaneum and Oplontis.